Intothevan.ch offer you the opportunity to leave your habits and principles behind and embark on a journey into the unknown. For a weekend, a short stay or even a week, you can discover unforgettable spots in a fully equipped van.
They offer you a unique experience, in a small space, far from the usual comfort to rediscover the simple moments of life. Every morning, discover a new scenery.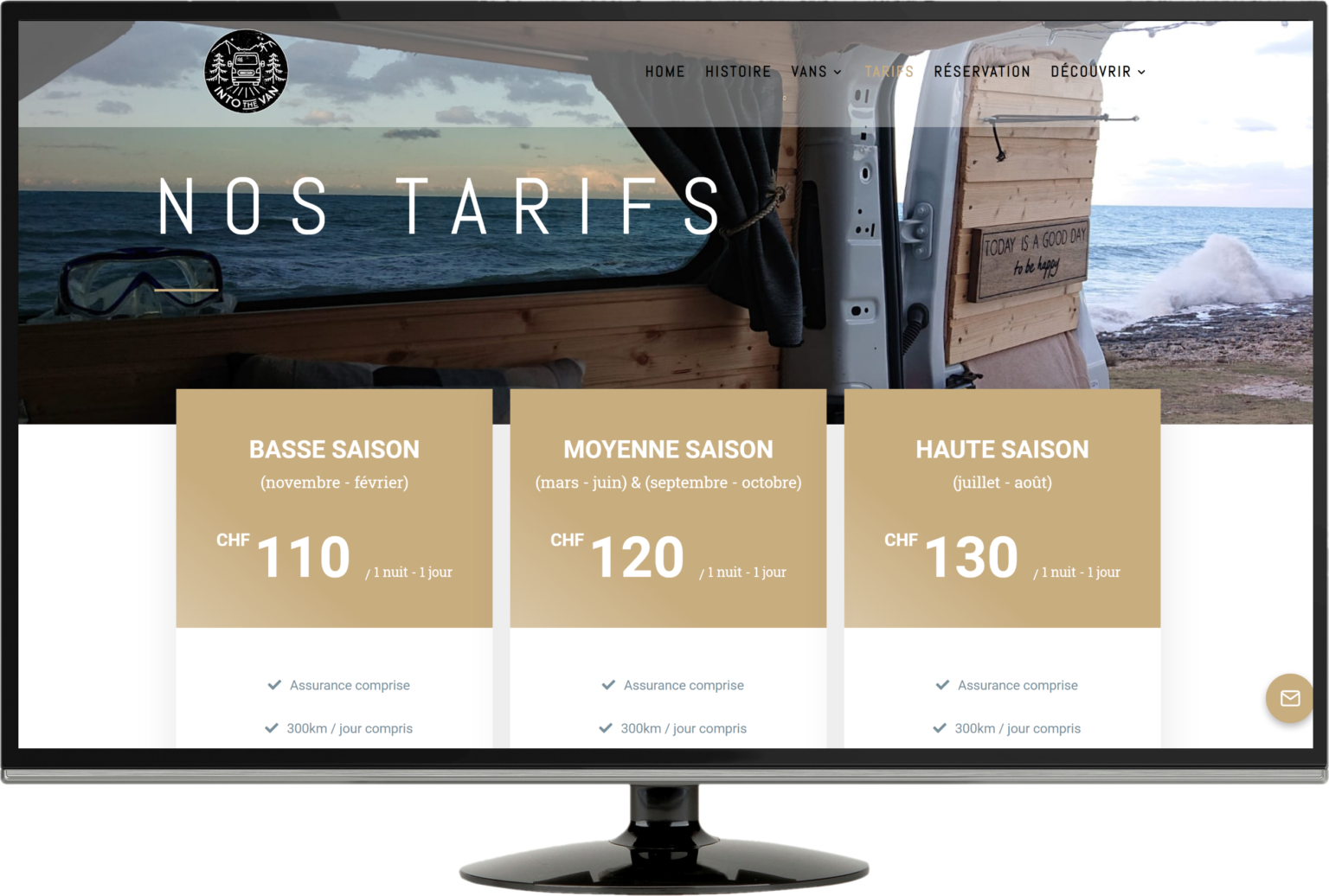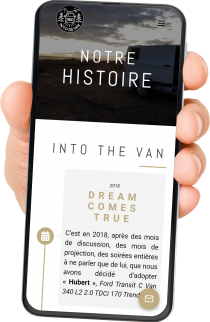 Intothevan was a big challenge for me. Yasmine had great ideas and projects for her 2 beautiful vans. The advantage of having a website is to have a communication support available everywhere and all the time! We took time together to see her needs and she really wanted her website to reflete the image of her company, visible all the time!
Moreover, with this website, it is as if her establishment will be open 24 hours a day, 7 days a week, 365 days a year! The information are accessible at any time, and without geographical limits!
Keep in mind that he web has no borders! The Internet user who wishes to have information in the middle of the night can have an immediate answer to his question, simply by consulting your website.
The most beautiful trip is the one we haven't done yet.